Department of Mechanical Engineering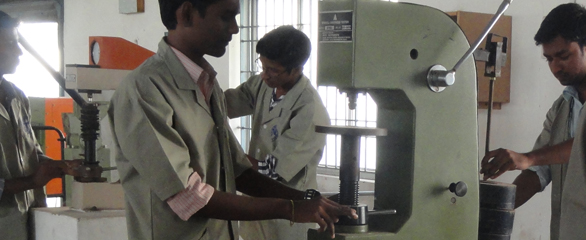 The Mechanical Engineering department of this college understands the needs of the society and striver to produce excellent quality engineers and professionals in its mission to contribute to the industry to the future.
Mechanical Engineering is one of the largest, broadest and oldest engineering disciplines. Mechanical Engineering applies the principles of physics, materials science and mathematics to the design, development, research, evaluation, manufacture, installation, testing, operation, maintenance and management of mechanical systems. They create the processes and systems that drive technology and industry.